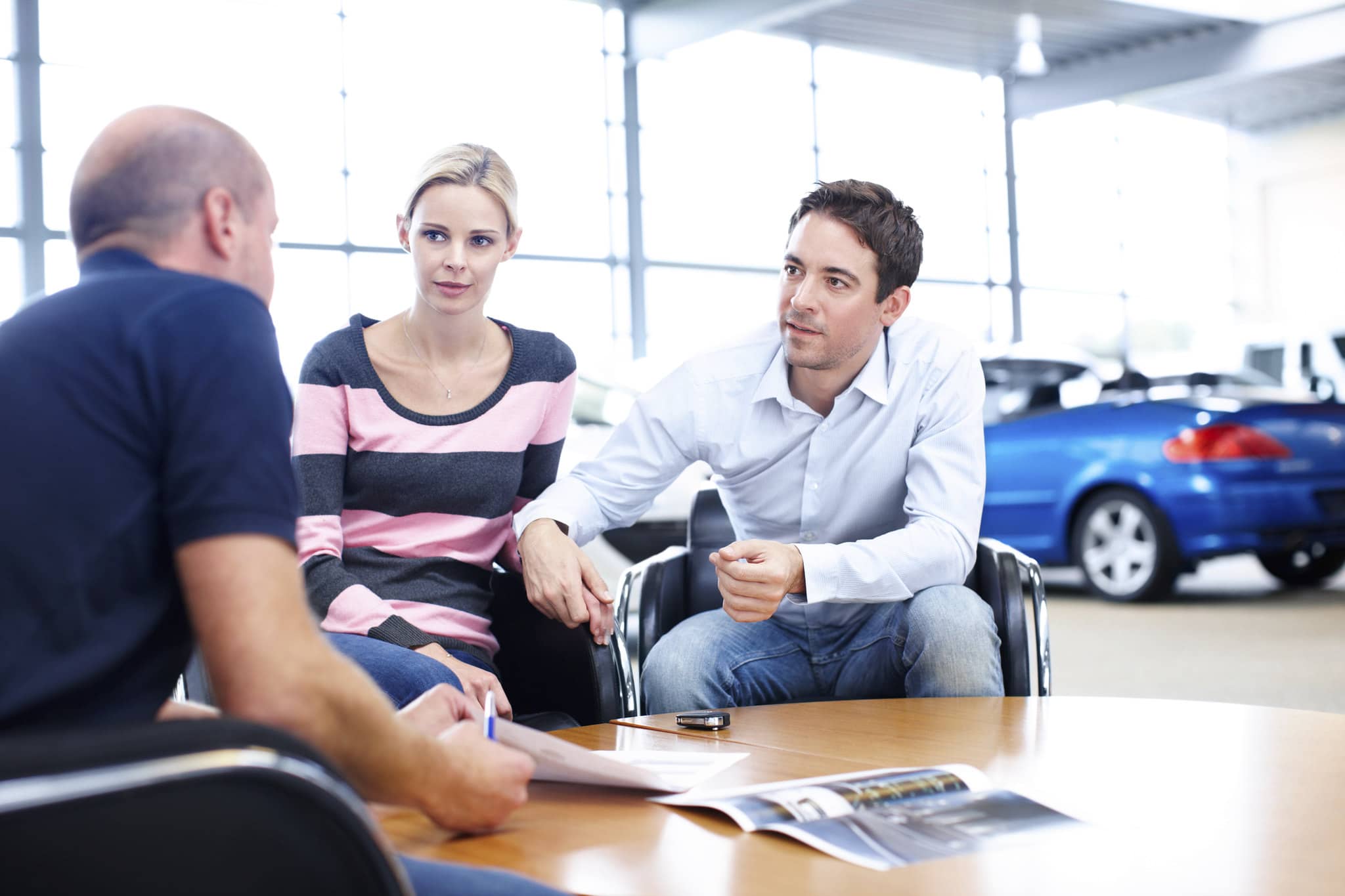 How To Return Your Leased Vehicle
After 24 to 36 short months, the bittersweet moment you've been waiting for is finally here: it's time to return your car at the end of your lease. If this is your first time leasing a vehicle, you might not know how turn-in works, but we have some tips to make the process as easy as possible.
Prepare Your Vehicle
First thing's first, you'll want to make sure your vehicle is in turn-in shape. A few months before your lease is up, you'll want to organize your belongings and give the vehicle a thorough detail clean to prepare for inspection (more on that later). While you're cleaning up your vehicle, keep an eye out for any dings, tears, or scratches. Reasonable wear and tear is usually fine, but you might want to consider repairing any major cosmetic defects.
Inspection Time
Roughly 60 days before you're due to turn in your vehicle, you'll be contacted to schedule an inspection appointment. During this visit, an inspector will assess your vehicle's condition and ensure no major, unreasonable damage has occurred while it has been in your care. If they find anything, this gives you time to plan for any repairs you might want to make before turn-in to avoid paying a penalty.
Return to Ken Nelson Chrysler Dodge Jeep Ram
Whether you leased your vehicle from us or another Chrysler Dodge Jeep Ram dealer, you can still return your vehicle to us in Dixon, IL. Simply bring your vehicle and all accessories (including that second set of keys) back to us and we'll process your trade-in.
Drive Home
After your trade-in, you're ready to select your next vehicle. Browse the massive inventory of Chrysler, Dodge, Jeep, and Ram cars, trucks, and SUVS right here to find the right fit for you.
Still have questions? Feel free to contact us at Ken Nelson Chrysler Dodge Jeep Ram and we'll be happy to help.
Buying VS Leasing
If you're shopping for a new vehicle, you might be deciding whether to lease or buy your next ride. Our team here at Ken Nelson Chrysler Dodge Jeep® Ram has rounded up just some of the benefits of each financing option to help you make an informed choice.
Advantages of Leasing
If you are looking for a vehicle that will cost less to obtain upfront, consider leasing your next vehicle at Ken Nelson CDJR. When you lease a vehicle, you are only responsible for paying the cost of the expected depreciation in value the vehicle will undergo during the term of the agreement. As a result, you can get a brand-new vehicle with little (or no) money down, and monthly lease payments are typically cheaper than payments on financed vehicles.
Another perk with a lease is that you're not responsible for the full sales tax cost upfront. And leasing a vehicle means you get to upgrade to a new ride much sooner than you would if you bought your vehicle outright, because you can turn in the vehicle at the end of your lease term and lease a newer model.
Advantages of Buying
One of the key benefits of buying your vehicle is that you'll eventually own it and enjoy having no monthly car payment as you would with a lease. And since the vehicle will be totally yours, you can sell it or trade it in at any time to capitalize on its value.
Another perk of buying a vehicle you do not need to turn in after a set amount of time is that you are free to use it how you please. You can drive as many miles as you want, cover your fender with stickers, and graze a shopping cart in the parking lot without worrying about penalties. However, Ken Nelson CDJR recommends driving safely to enjoy the lower insurance premiums vehicle buyers typically have.
How To Know If A Lease Is Good
Here at Ken Nelson Chrysler Dodge Jeep® Ram, we strive to make the leasing process as transparent as possible to simplify the process of financing your next ride. Here are some considerations to evaluate when deciding if a lease is right for you.
Do the Math
Though math might be a scary concept for some, getting locked into a bad lease deal because you didn't crunch the numbers is a real nightmare. To begin the work of understanding the real cost of your lease, you'll need to identify any upfront costs to acquire the vehicle. These are usually listed in fine print in a disclaimer at the bottom of an ad or webpage, and can include acquisition fees, bank fees, and any down payments.
Once you've calculated those costs, divide them by the number of months in your term and add it to your monthly payment. Knowing the cost of your actual monthly payment amount will help you decide whether you can really afford the vehicle you're wanting to lease.
Read the Fine Print
If you lease your vehicle somewhere other than Ken Nelson, make sure to read the fine print of the lease agreement. It's common for shady dealers to advertise deceivingly-low lease deals that you might not qualify for when the time goes to sign the paperwork. Always confirm eligibility requirements on incentives and trust your gut if it sounds good to be true.
At Ken Nelson Chrysler Dodge Jeep® Ram, you can rest assured you'll get a good deal on your next lease thanks to our great rates, helpful finance personnel, and transparent terms. If you think you might be in a bad lease now, contact our team today so we can help you switch to a better lease.
Hours
Monday

08:30AM - 07:00PM

Tuesday

08:30AM - 07:00PM

Wednesday

08:30AM - 07:00PM

Thursday

08:30AM - 07:00PM

Friday

08:30AM - 06:00PM

Saturday

08:30AM - 05:00PM

Sunday

Closed
Make an Inquiry